Ok... this isn't quite the idea I had with "Analog Motion." But it's sort of fitting? Building something with your hands, out of wood instead of metal... and it moves! So, there's motion...
Ok... It's far fetched but awesome.
More photos here:
http://www.carpintariacarlosalberto.com/vespa_daniela.htm
A Vespa made of Wood: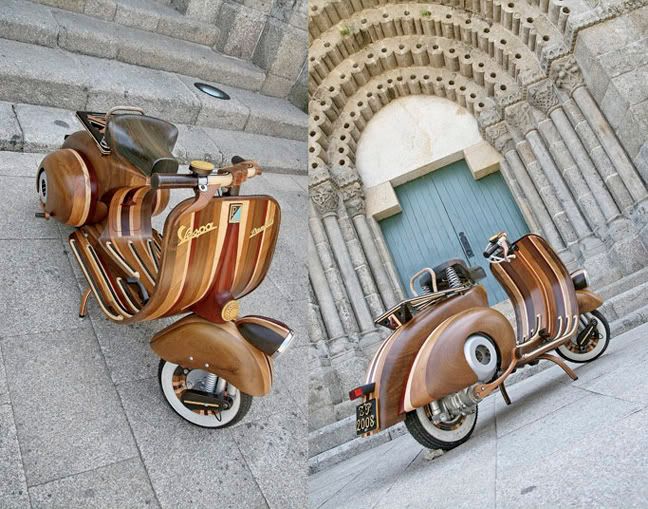 And a bonus Motorcycle made of wood by the same person.